People
---
125 people work at Adriatic LN, located in the headquarters in Milan (MI), the Shore Base in Porto Viro (RO), and the regasification terminal in the Adriatic Sea, off Porto Viro.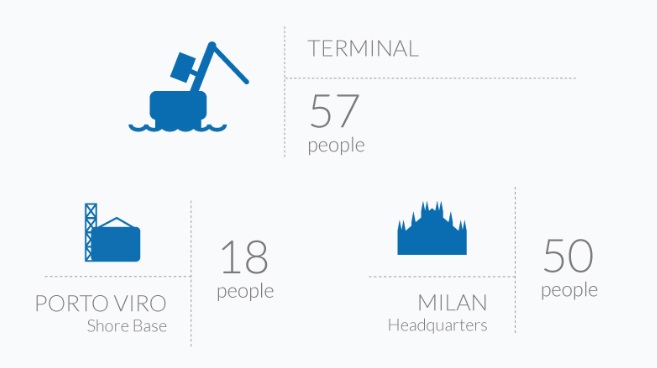 Adriatic LNG is characterized by a staff of young age: 47% are thirty-year-olds (most of whom work at the Milan headquarters) while the average age for employees is 41.
Overall Population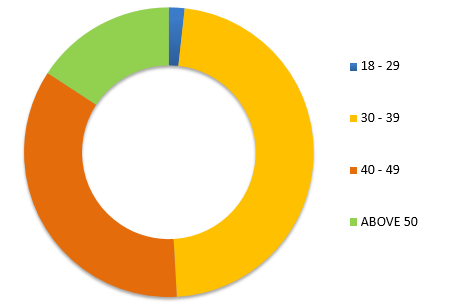 Adriatic LNG's terminal is staffed mostly with male employees, whereas at the Milan headquarters and at the Porto Viro Shore Base, male and female employees are almost aligned.
Headquarter of Milan and
Porto Viro's Land Operational Base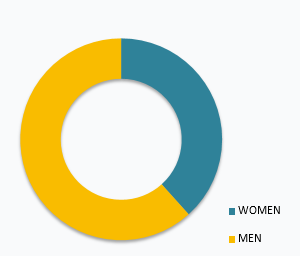 Terminal