Dante Alighieri Society and Adriatic LNG launch the writing competition "Leggere la Commedia oggi"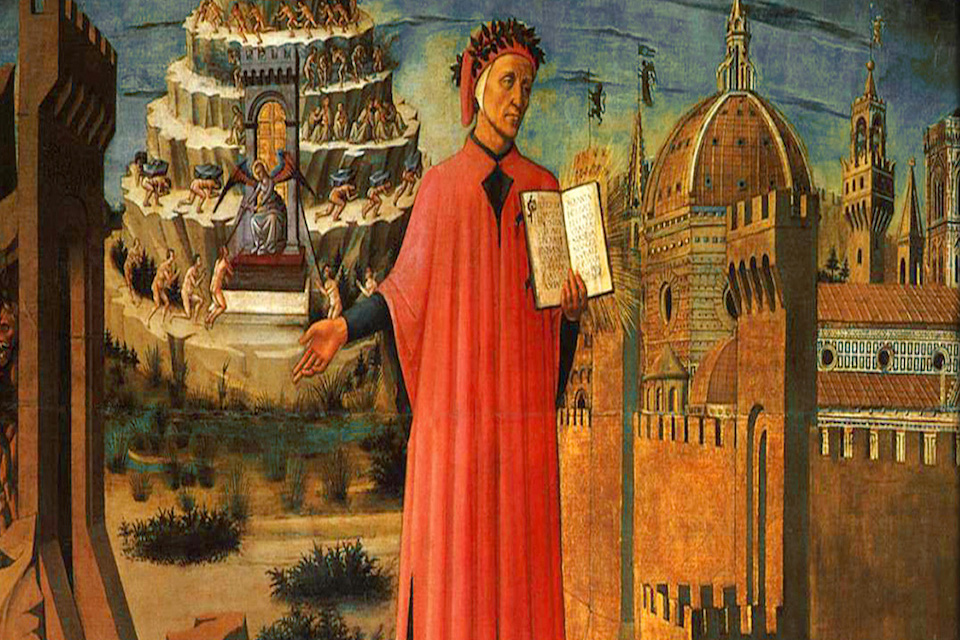 Rovigo, March 31, 2021 – On the occasion of the 700th anniversary of the death of Dante Alighieri, this year the Rovigo Committee of Dante Alighieri Society has launched a writing competition entitled "Leggere la Commedia oggi", in order to celebrate the modernity of the Italian poet's masterpiece, the Divine Comedy.
Realized thanks to the support of Adriatic LNG, the company that operates the regasification terminal located off the Veneto coast, the competition is addressed to all students attending the 3rd and 4th class of the upper secondary schools of Rovigo province. Coordinated by teachers, students must write a 10,000 word-essay, highlighting how the poet's thought still reflects in contemporary world, starting from a particular episode, character or tale of the Divine Comedy.
In order to participate in the competition, students must submit their essays to the email address of Dante Alighieri Society's Rovigo Committee (ladante.rovigo@gmail.com) by May 31, 2021. The best three works will be awarded with prize money accounting for 300, 200 and 100 euros respectively. Furthermore, all students will receive a 2021 membership card to take part in the activities organized by the association.
"I am really pleased that Adriatic LNG accepted to be the sole sponsor of this competition, that allows secondary school students to analyze characters, themes and episodes of the Divine Comedy, comparing them to contemporary world – commented Prof. Mirella Rigobello, president of Dante Alighieri Society's Rovigo Committee. My heartfelt thanks go to Adriatic LNG also on behalf of the association's board".
"Once again Adriatic LNG will give its energy to ensure the success of a project aimed at promoting culture and education among new generations. We believe that this competition is an opportunity for students to further deepen the life and thought of Dante, fostering creativity as well – commented Alfredo Balena, External Relations of Adriatic LNG. We thank Prof. Rigobello and the members of Rovigo Committee, who proactively developed various activities to celebrate such an important anniversary for Italian literature and culture".
The main mission of Dante Alighieri Society, also known as "La Dante", is to safeguard and promote Italian language and culture. Founded in 1889, nowadays it is the most widespread Italian association worldwide, counting 81 committees in Italy and 401 committees in about 80 countries. Established in 1898, the Committee of Rovigo is one of the most ancient ones, and currently has more than a hundred members.
The association has promoted many activities to celebrate Dante's important anniversary in 2021, developing a rich program that will continue over summer and after September. Among the next events, it is worth mentioning a thematic meeting with Prof. Giuseppe Ledda (University of Bologna), which will take place in May.
For further details on competition's regulation and application rules, please read the notice published on the website of Dante Alighieri Society's Rovigo Committee, available through the following link: https://www.ladanterovigo.it/bando-di-concorso-leggere-la-commedia-oggi/.