Careers
---
An approach oriented towards excellence, innovation and sustainability, and valuing its people, their talents and proficiencies, represents the true competitive advantage of Adriatic LNG.
Adriatic LNG is well rooted in the Italian industrial landscape, and is made up of about 125 people disseminated among the headquarters of Milan, the Shore Base in Porto Viro (Rovigo) and the terminal.
The staff of Adriatic LNG is confronted with dynamic activities and complex projects on a daily basis. Apart from creating a stimulating work environment, the company constantly promotes training aiming at developing and encouraging talent through people strategy and performance management programs.
---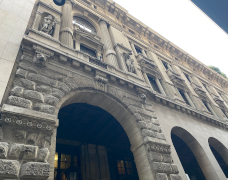 Milan - Headquarters
---
Adriatic LNG's management and administrative offices are in Milan, in the modern building named Complesso Garibald. The company's headquarters are in the new business district of Milan and the building is high-performing, energy efficient and environmentally sustainable.
---
---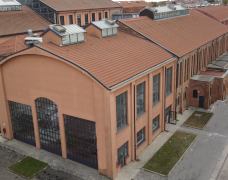 Porto Viro (Ro) – Shore Base
---
The Shore Base plays a fundamental role, connecting with the offshore terminal and coordinating all activities supporting the movement of materials and technical/operational staff to and from the terminal. The Shore Base also serves as an important interface between Adriatic LNG and the local communities.
---
---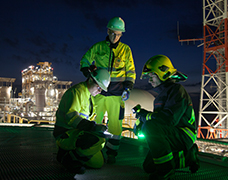 The Terminal
---
The Adriatic LNG terminal is located off Veneto's coastline. It is the first ever offshore Gravity Based Structure (GBS) for unloading, storing and regasifying Liquefied Natural Gas (LNG), totally respectful of the environment. Set on the sea floor, the terminal is connected to the national network of gas distribution by a pipeline.
---
---