Adriatic LNG and Attivamente Onlus renew collaboration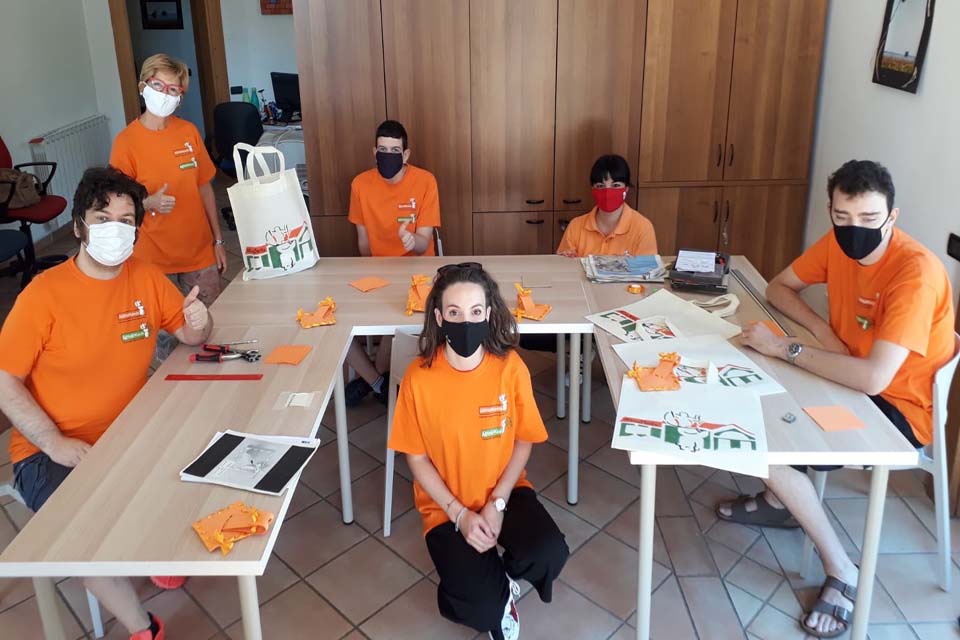 This year too, Adriatic LNG supports "Specialmente" - a project created by Attivamente Onlus social cooperative in order to involve youngsters with minor disability in a socio-educational path aimed at enhancing their personal abilities, improving self-esteem and helping them in planning their life project.
Covid-19 emergency did not stop the passion of educators nor the kids desire to spend time together. As a matter of fact, thanks to many prevention measures adopted, some weeks ago they were able to return to the centre located in Taglio di Po, and safely attend the multidisciplinary workshops. Measures include the scan of body temperature before entering the centre, the organization of activities through several inner spaces to guarantee mandatory physical distance, the compulsory use of mask, the daily sanitation of rooms and equipment.
Within the "Creattivamente" activity, youngsters are decorating textile shopping bags and producing fabric handiworks to keep tissues, gloves and hand sanitizer, helped by a cultural mediator. These creations will be available for sale in local shops collaborating with the social cooperative, and the proceeds will be used to support the activities of the centre.
An important opportunity for socializing is also represented by summer, during which Attivamente organizes weekend authonomy experiences as well as a seaside holiday, in order to promote group life, social integration and test kids temporary separation from their parents. This year the group will go to Tagliata di Cervia: a significative chance to combine fun, relax and activities aimed at encouraging mutual aid.