A colorful diary for a new school year full of energy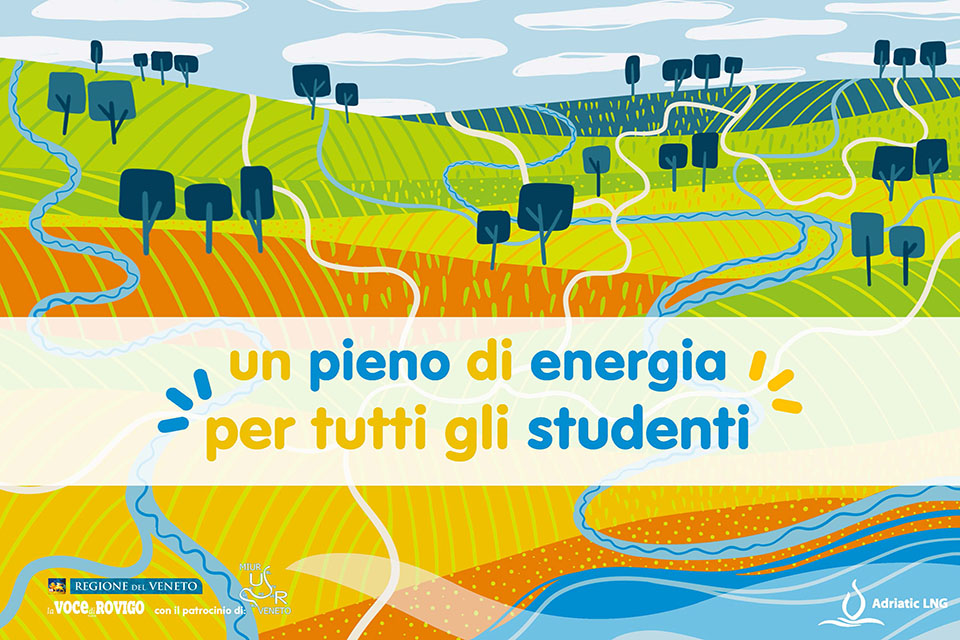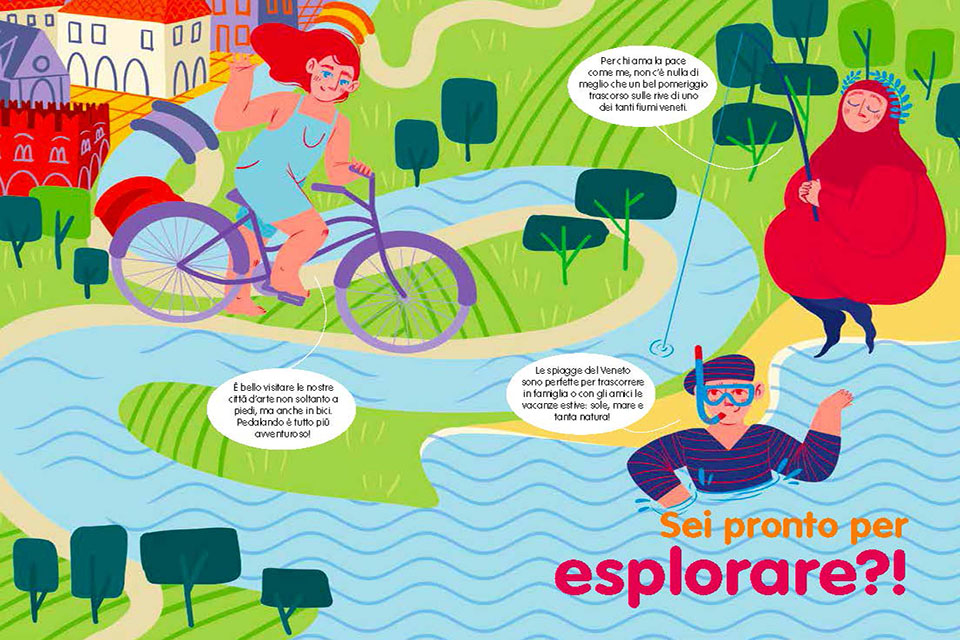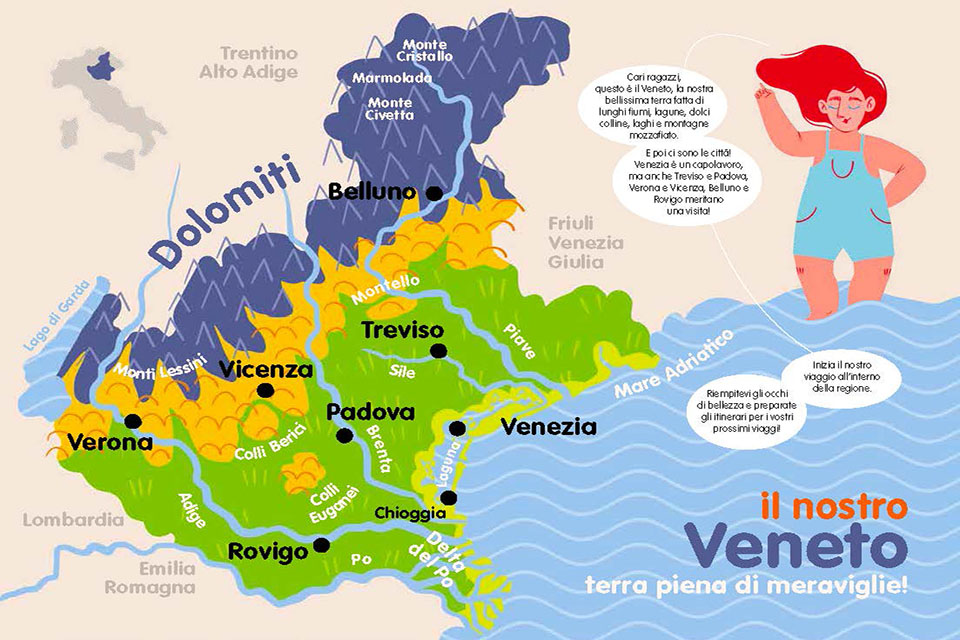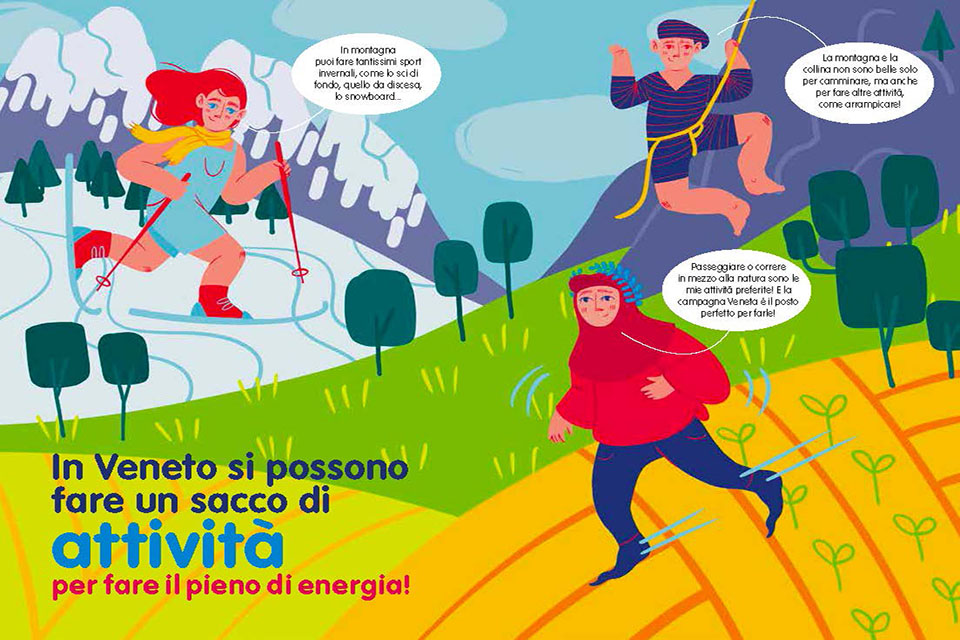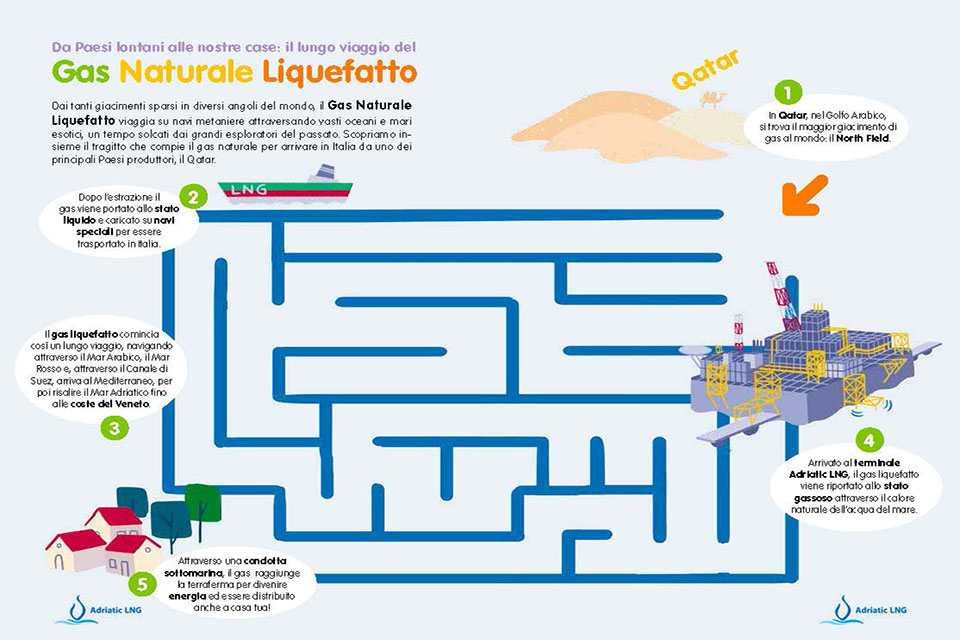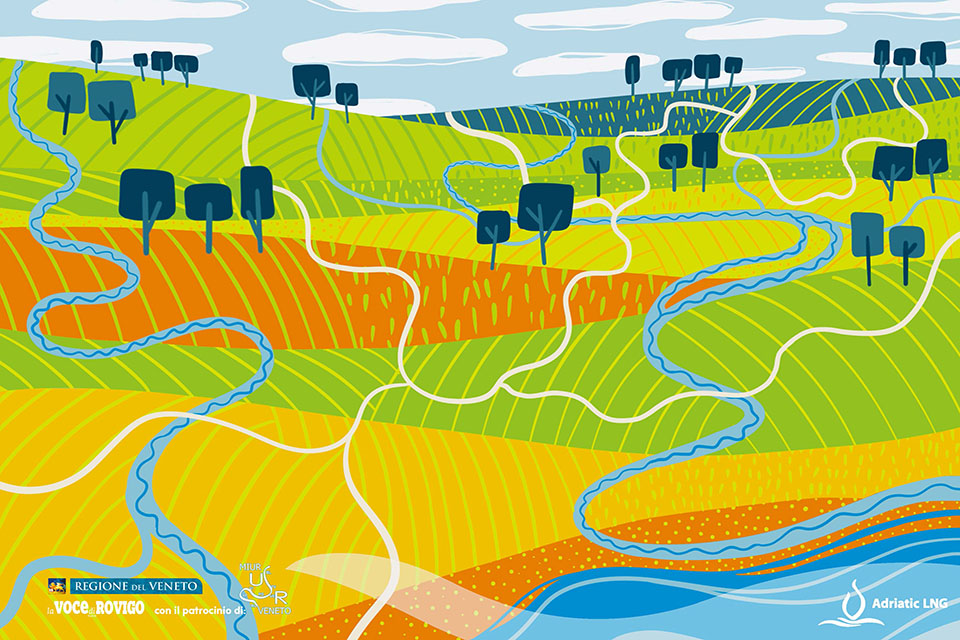 The importance of energy, both in terms of strategic resource to build a sustainable future and vitality to face the challenges of everyday life. This is the main theme of the Diary 2021-2022, realized by La Voce di Rovigo under the patronage of Veneto Region and the School Offices of Rovigo, Padua and Treviso, with the support of many institutions and local companies, including Adriatic LNG.
Now in its 3rd edition, this year the diary was distributed for free to all students of 3rd, 4th, 5th grades of primary schools in the province of Rovigo, Cavarzere, Chioggia, and 54 municipalities of southern province of Padua. Moreover, for the first time ever, it was donated to over 10 thousand children attending the primary schools of Treviso.
Pupils will then continue their journey to discover the historical art cities, the natural treasures, and the typical products of their region, guided by Marco the explorer, Francesco the poet, the young Elettra, together with their animal friends Delty the pink flamingo, and Leo the lion. The journey will be even funnier and more engaging thanks to colorful illustrations, stickers and educational games dedicated to the territory of Veneto, environmental protection and the promotion of biodiversity.
Adriatic LNG has been supporting the editorial project promoted by La Voce di Rovigo since its first edition, aware of its social and educational value. The initiative has been developed with a double objective: to make students aware of the cultural and natural heritage of their territory, as well as to support families in facing school expenses.