A safe "Estate Ragazzi" thanks to San Giusto centre and Adriatic LNG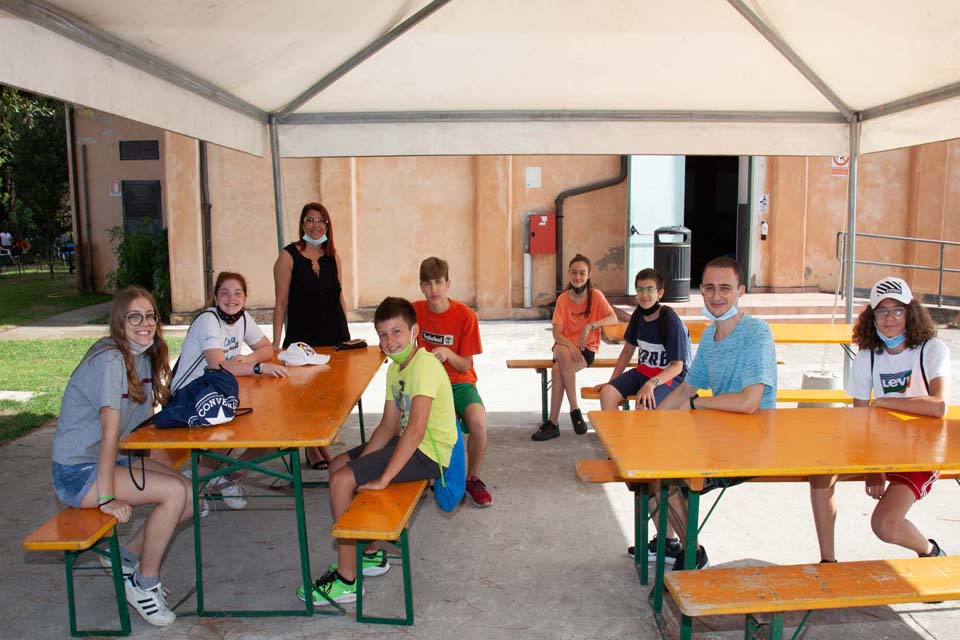 The new edition of "Estate Ragazzi" has started: the summer entertainment program is organized by San Giusto recreational centre of Porto Viro, thanks to the support of Adriatic LNG, which has been collaborating with the Salesian centre for more than ten years, being aware of the important social role it plays for the families of the territory.
On behalf of Adriatic LNG, Giorgia Fonsatti brought greetings to the over 450 kids enrolled, and thanked Don Nicola Munari and the numerous volunteers for their commitment, as they ceaselessly worked for weeks in order to preserve the rich activity program and, at the same time, guarantee the conditions to let youngsters enjoy themselves safely.
As a matter of fact, this year the organizers adopted many safety measures, such as the compulsory use of masks, the scan of body temperature before entering the recreational centre, as well as frequent handwashing moments scheduled during the day. Moreover, in order to reduce the risk of gatherings, children have been divided into many small groups, each one managed by an educator for the entire period of the summer program.
This year too, thanks to the volunteers' commitment, for four weeks youngsters will be able to play outdoors, participate in manual workshops, practice singing, music and theatre, and also explore the treasures of the territory in which they live, through trips to beach and green areas of the Po Delta.