A year of activities with the local community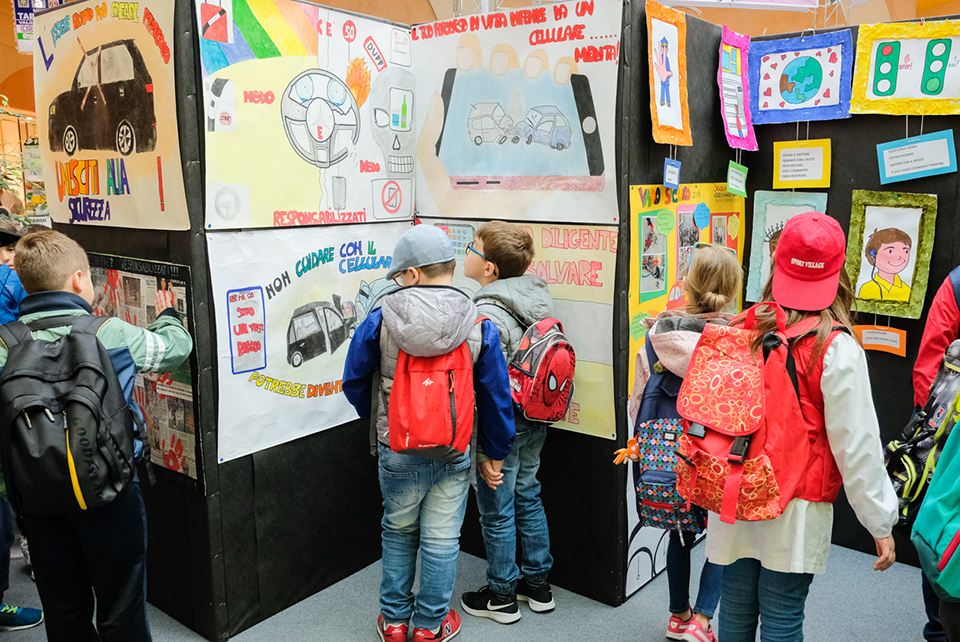 2019 has been a significant year for Adriatic LNG, which celebrated the tenth anniversary of its regasification terminal. The important event also involved the local community, with whom the company promoted many social, educational, cultural and sport activities this year too.
Adriatic LNG has always supported initiatives aimed at helping people at risk of social exclusion, living in difficult conditions. In addition to the numerous activities promoted in previous years, 2019 also included two new important projects: the "S.O.S. Women" assistance service, activated in Porto Viro with Altoditerra association to assist women and children victims of physical and psychological violence, and "SpecialMente", consisting in a programme of activities developed by AttivaMente cooperative from Taglio di Po, in order to help disabled people in planning their life projects.
Being aware of the key social role played by school, Adriatic LNG also supported initiatives for children attending the primary institutes of the province. Besides "Vado Sicuro", dedicated to road safety, the company sustained "Fatemi studiare", a project promoted by San Vincenzo association of Rovigo, thanks to which many families in economic difficulties received a contribution for the purchase of school materials. Furthermore, the project "Il mio diario", developed with local newspaper La Voce di Rovigo, allowed over 6,000 children to receive a free school diary with illustrations, dedicated to the beauties of Veneto and Polesine.
2019 saw both the realization of new projects and the strengthening of collaborations developed on the territory over the years. In particular, as far as cultural initiatives are concerned, it is worth mentioning the 4th edition of the Award dedicated to the talents of Veneto conservatories, as well as the support to the Tullio Serafin theatre of Cavarzere; as for sport, the company promoted the 10th edition of the Adriatic LNG running circuit, and consolidated partnership with Skating Club and BSC Rovigo.