Great appreciation for the first edition of the Accademia Veneta dello Spettacolo's "Adriatic LNG" Opera Concert on stage at the Teatro Sociale in Rovigo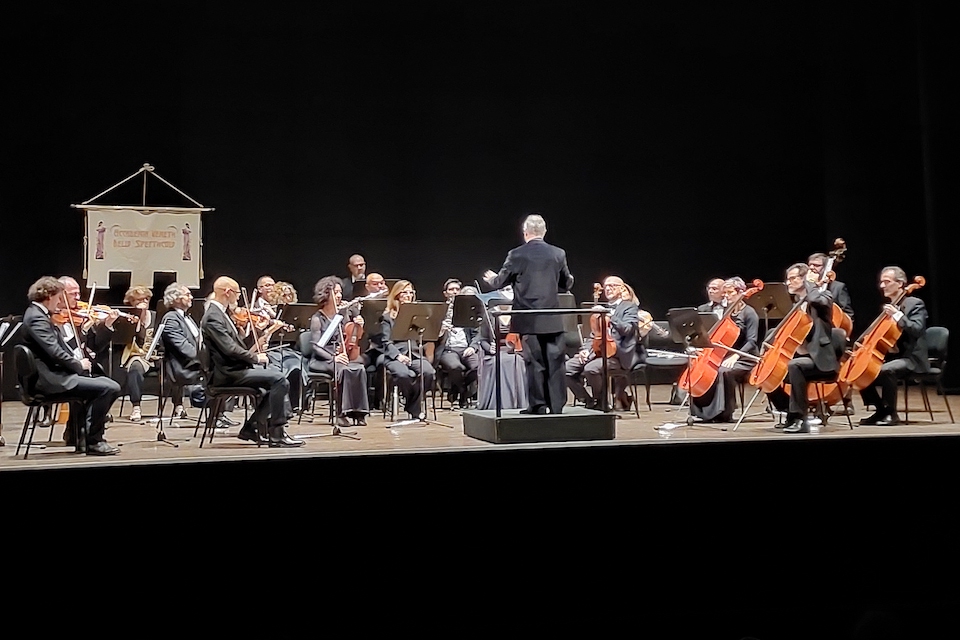 The orchestra of the Accademia veneta dello spettacolo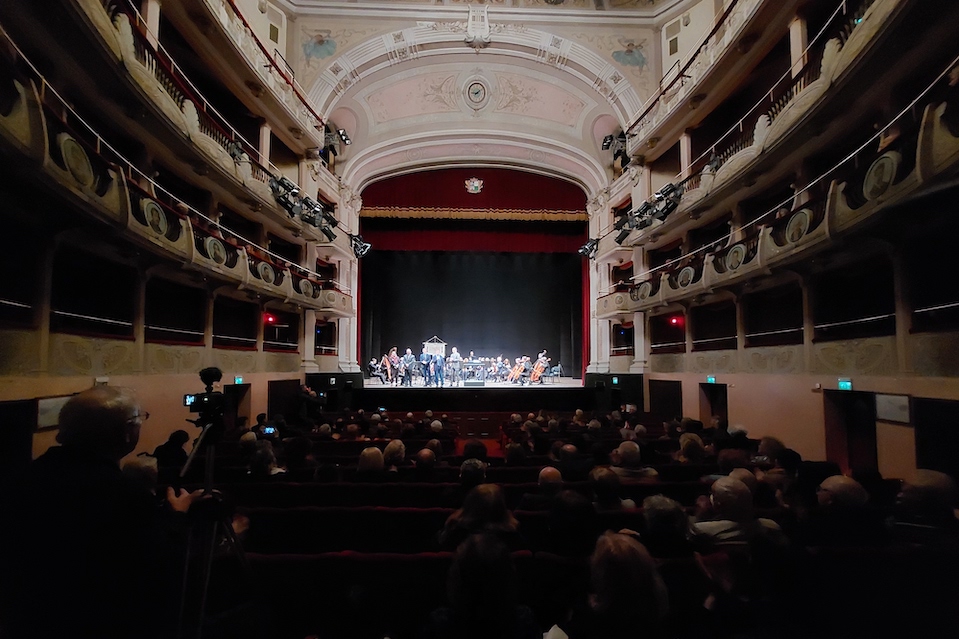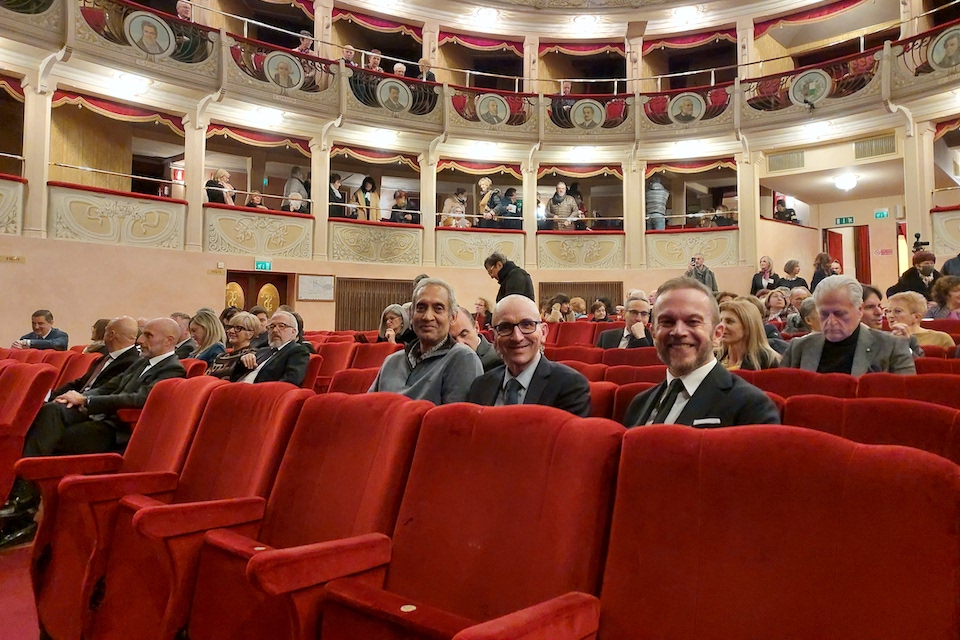 Tim Kelly (Managing director) and Sebastien Bumbolo (Law & Market Manager) with an host
Over 600 spectators in the theatre stalls attended the first edition of the Accademia Veneta dello Spettacolo's "Adriatic LNG" Opera Concert staged at the Teatro Sociale in Rovigo on Thursday, November 24th and promoted by "Il Circolo di Rovigo" in collaboration with ViviRovigo association.
Before the performance, the president of the Circolo di Rovigo, Paolo Avezzù, and presidents Marco Di Lello and Maurizio Pagliarello for the Accademia Veneta dello Spettacolo and Vivirovigo Sps did the honours.
The deputy mayor of Rovigo, Roberto Tovo, also intervened to greet the audience, along with Alfredo Balena, Adriatic LNG's external relations director, who expressed his satisfaction in supporting such a high-level cultural initiative: "We eagerly promote this initiative, which not only strengthens the company's ties with local communities, but also contributes in enhancing the territory with a concert of great music and open to the entire community".
After the greetings, space was given to art and music: the orchestra of the Accademia Veneta dello Spettacolo, directed with great mastery by Conductor Andrea Moro, entertained attendees with a succession of great opera and concert classics: from Puccini to Vivaldi to Ennio Morricone, and again Bellini, Donizzetti and Saint-Seans.