The 12th edition of the Adriatic LNG Circuit is underway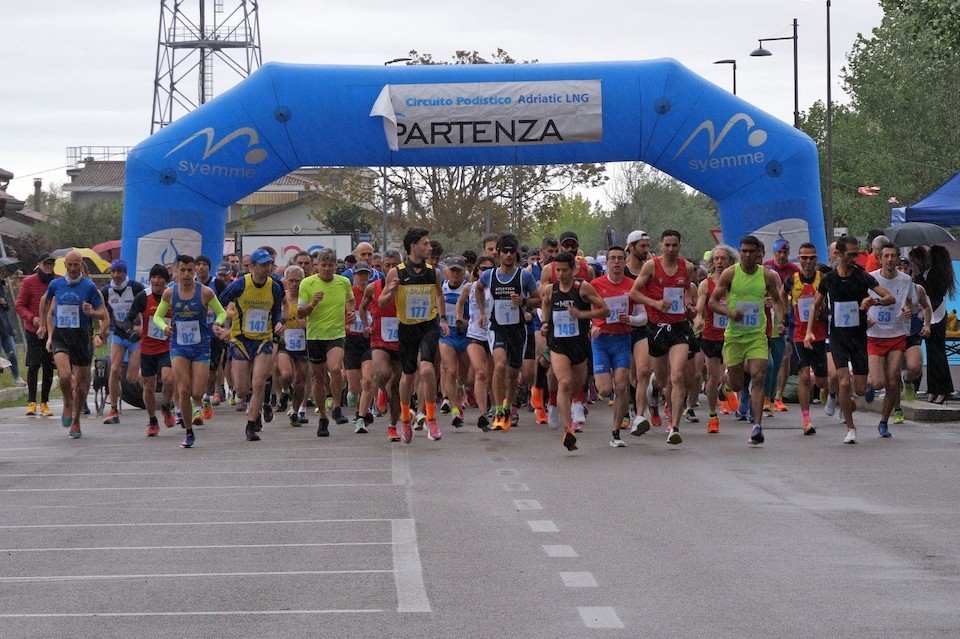 More than 200 participants at the first stage titled "Homage to the Serenissima" of the 12th edition of the Adriatic LNG Circuit, a five-stage running competition held on April 25th in Porto Viro (Rovigo).
The Adriatic LNG Circuit, organized by Maurizio Preti, president of the Porto Viro Running Group, in cooperation with the Italian Culture Sport Association - AICS of Rovigo, was founded with the idea of uniting sport and tourism and allowing people to discover the landscape beauties of the Po Delta. The Circuit is sponsored by the Veneto Po Regional Park Authority, the Province of Rovigo and the cities crossed by the five stages: City of Porto Viro, City of Taglio di Po, City of Porto Tolle and City of Loreo.

The competition is open to amateurs and professional athletes, who competed on the international circuit during their careers, such as Brahim Taleb, winner of the last edition of the Circuit and finalist in the 3.000 meter steeplechase at the London Olympic Games. During this edition of the Circuit there will be athletes from all over the world.
Alfredo Balena, Director of External and Institutional of Adriatic LNG, said: "This initiative further confirms our tangible commitment to local communities: the Adriatic LNG Circuit aims to be not only a sporting event, but also an opportunity to empower the area. We once again thank the local governments and organizers for making the 12th edition of the Circuit possible and we wish to all participants the best and full enjoyment of each of the five stages."
The stages of the 2023 Circuit:
- 1st STAGE: Tuesday, April 25th - Porto Viro - 11th "Homage to the Serenissima"
- 2nd STAGE: Sunday, May 7th - Porto Viro - 25th "Correre in Pineta" - 5th Memorial "P. Fantinato"
- 3rd ROUTE: Sunday, May 28th - Taglio di Po - 44th "Four steps for el Tajo"
- 4th ROUTE: Sunday, September 3rd - Porto Tolle - 19th "Corri nel Delta"
- 5th ROUTE: Sunday, October 8th - Loreo - 17th "Camminata tra Calli e Riviere"