"Exploring Polesine" at school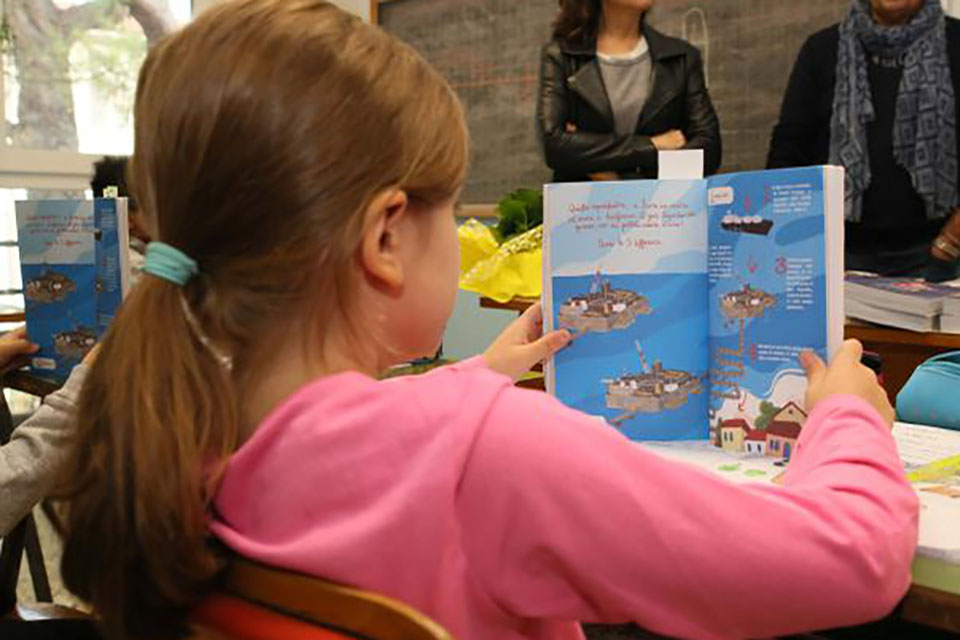 Adventures, colorful landscapes and treasures to discover: an exciting journey into the territories of Polesine and Veneto, which has been illustrated inside the school diary 2019-2020 by local newspaper La Voce di Rovigo. The project has been realized under the patronage of the Provincial school office and the Province of Rovigo, thanks to the contribution of Veneto Region and the support of Adriatic LNG.
"My diary 2019-2020 Exploring Polesine" was developed through an intense teamwork carried out with principals and teachers of local institutes, and then handed free of charge to over 6,000 children attending 3rd, 4th and 5th classes of primary schools located in the province of Rovigo. By using this tool, day by day pupils will have a further opportunity to explore the territory in which they live, through illustrations and educational games.
Together with Marco and Delty, a young traveler and a pink flamingo, children will fly in the skies of Veneto above art cities and impressive alpine snowy peaks, and finally glide over Polesine.
The project was presented between October and November in the schools of the province, and it is part of the many editorial initiatives supported by Adriatic LNG in collaboration with La Voce di Rovigo, aiming to raise awareness of the natural and cultural heritage of the territory.