A flowerbed oasis for the bees thanks to Adriatic LNG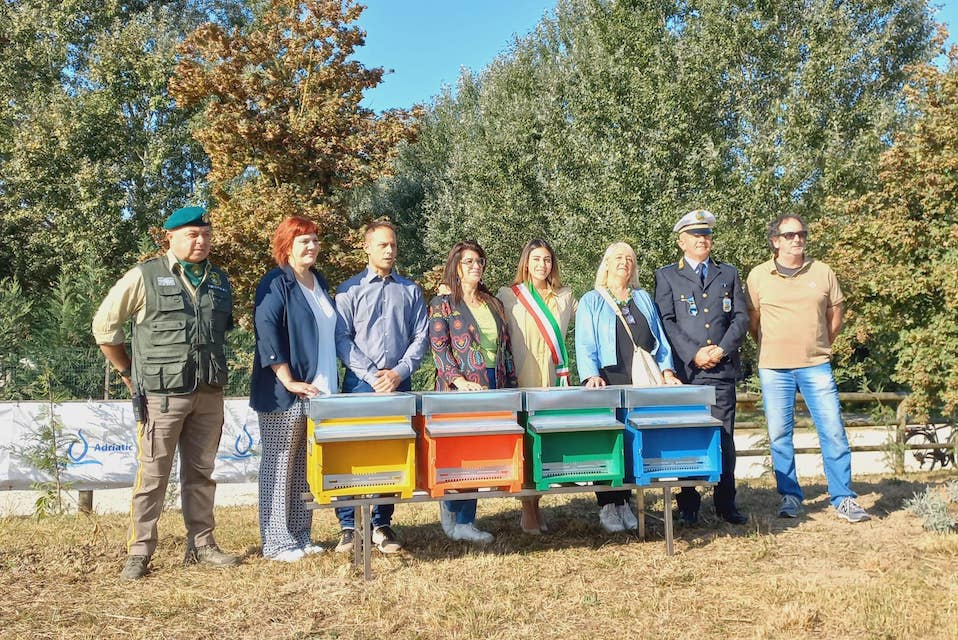 Adriatic LNG renovates its commitment to the Delta del Po biodiversity protection, and to the creation and spread of a sustainability culture among the young people through the participation in the setting up of a melliferous flowerbed. The opening ceremony, which was held on October 7th 2023, was attended by the Mayor of Porto Viro, Valeria Mantovan.
The project, promoted by the Tourism Department of the Municipality of Porto Viro, aims at raising awareness in the population about the protection of insects such as bees, which are essential for plant reproduction. To this end, four beehives containing four families of bees have been set up in the green area at the end of the Collettore Padano in Porto Viro, for a total of around 30,000 bees that will be cared for by the Ca' Cappellino Beekeeping Centre. Bees will be able to produce an average of 100 kilos of mixed-flower honey by next summer.
The Center is located in the former Ca' Cappellino primary school and manages an exhibition/museum about the life cycle of bees and their products.
During the inauguration, the Beekeping Center illustrated to the pupils of the Primary School of Porticino, Porto Viro; the bees' role in the ecosystem; the importance of protecting the environment from pollution; and the role of the beekeeper in taking care of a beehive.