Great opera under the stars thrills the square in Cavarzere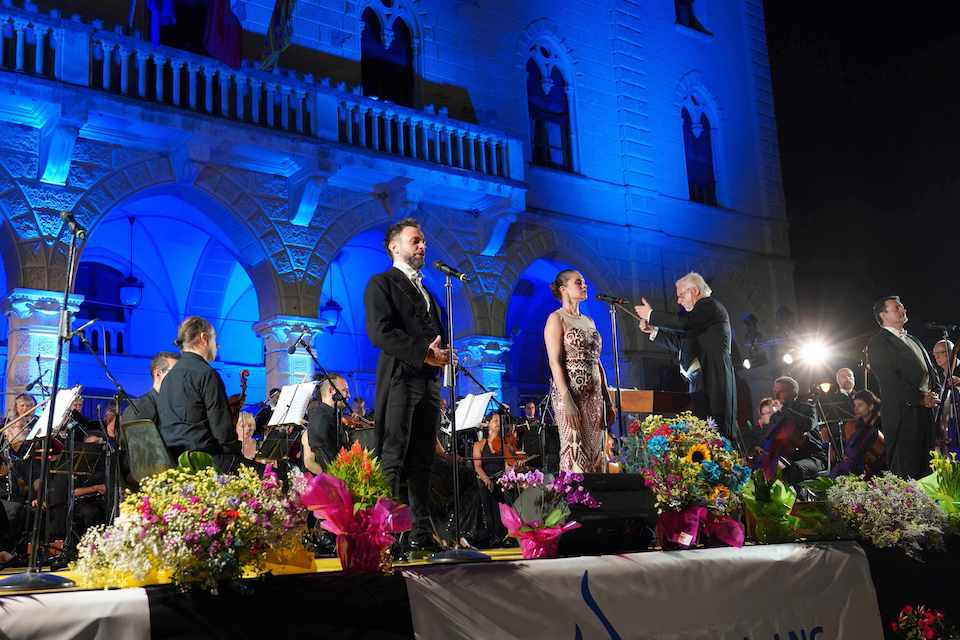 A thousand people gathered Saturday, July 15, 2023 in Piazza Vittorio Emanuele II in Cavarzere for "La grande lirica sotto le stelle", a summer event organized by the Deltartisti association with the support of Adriatic LNG. The initiative was promoted by the Culture Department of the City of Cavarzere and has received the patronage of the Veneto region.
The eleventh edition of the Lyric Symphony Concert of the Symphony Orchestra and Chorus "Tullio Serafin" conducted by Maestro Renzo Banzato, was dedicated to a double anniversary: the 160th anniversary of the birth of the composer and conductor Pietro Mascagni, of whom a selection from "Cavalleria rusticana e l'Inno del sole da Iris" was proposed, and the centenary of the First Operatic Season at the Arena of Verona.
The support of this initiative is part of the constant commitment of Adriatic LNG to contribute to the attractiveness of the territory and the increase of related development opportunities through the recovery and enhancement of artistic and historical peculiarities and the support of cultural events and exhibitions.