2019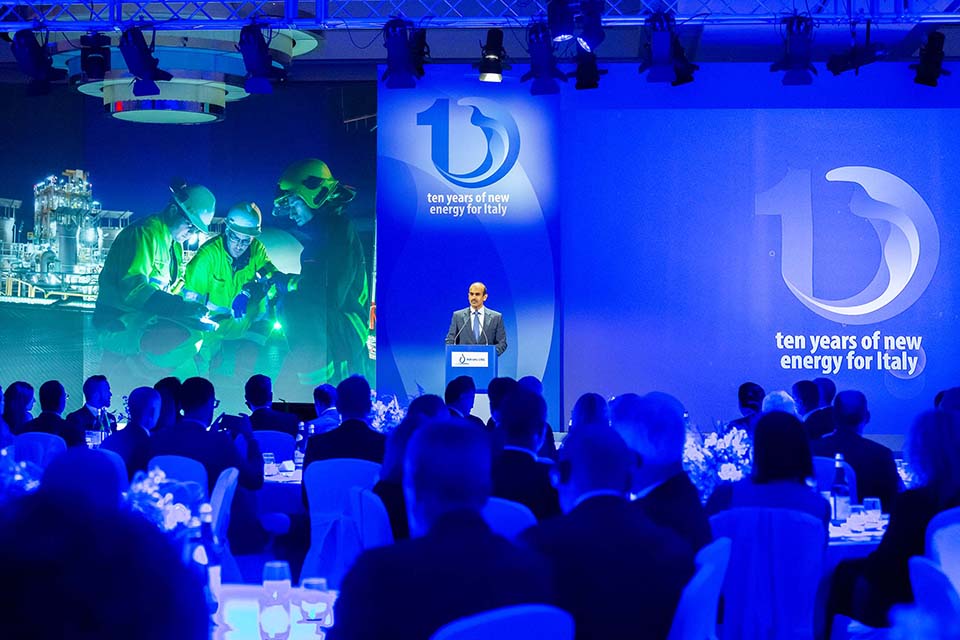 • For the first time, the terminal reaches a 95.6% annual utilization rate. Furthermore, new records are scored in terms of LNG carriers received per year (88) as well as the volumes of natural gas sent into the national grid, accounting for 7.6 billion cubic meters.
• In June, the terminal successfully carries out first technical tests (mooring, unloading arms connection and unmooring procedures) to receive a Q-Flex carrier, which can transport up to 217,000 cubic meters of LNG.
• In August, the terminal receives its 700th carrier, the Ejnan, coming from Ras Laffan port in Qatar.
• In September, Adriatic LNG celebrates in Venice the 10th anniversary of its regasification terminal activity. The ceremony is attended by many institutional representatives, as well as representatives of the international and Italian economic community, including Saad Sherida Al-Kaabi, Qatar Minister of State for Energy Affairs, President & CEO of Qatar Petroleum – a shareholder of Adriatic LNG.
| Operational results | |
| --- | --- |
| Carriers offloaded | 88 |
| Gas cm sent out into the national grid | 7.6 billion |
| Terminal utilization rate | 95.6% |
| Reliability rate | 99.4% |