Adriatic LNG at the OMC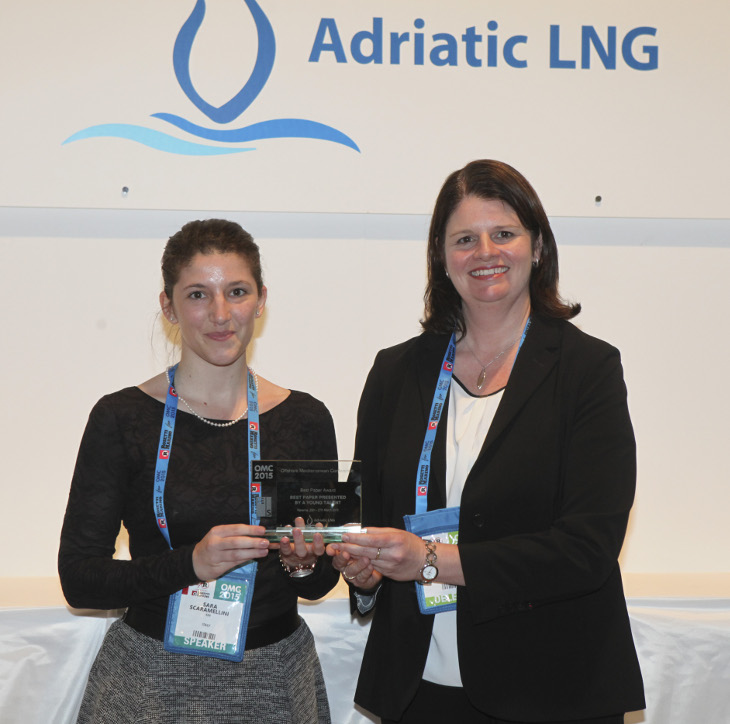 Adriatic LNG, the company that operates the offshore regasification Terminal located 15 kilometers off the Veneto coastline, is once again playing a pivotal role in sponsoring the 12 edition of the Offshore Mediterranean Conference (OMC). An event that Adriatic LNG could not miss, as Adriatic LNG operates the first offshore Gravity Based Structure in the world for unloading, storing and regasifying Liquefied Natural Gas (LNG). Adriatic LNG's facility was awarded a prize as the best "Infrastructure Project of the Year" at Platts Global Energy Award 2010.

Adriatic LNG today (Hall 3, from 2.30 pm) will lead a digital presentation within the session "Safety, Environment and Sustainability". During the session, the company will present the results of its constant commitment in the area of environment and safety, two topics that are extremely important for the company.

Adriatic LNG – which for the first time will attend the event with its own exhibition stand (5 F12) – is also sponsoring the "Best Papers Award Luncheon", the closing event of the OMC, which will take place on Friday, March 27. During the event, Adriatic LNG will acknowledge the best technical report presented during the conference and the best paper presented by a young talent. Also the most deserving exhibition stands will be acknowledged with prizes dedicated to quality, technical content and design.

"We have been supporting OMC since 2009 because in an era of constant challenges for the global energy system it is crucial we share the industry's technical and scientific know-how" says Adriatic LNG Managing Director, Elizabeth Westcott. "Moreover, the support that we are giving to the best papers award shows that Adriatic LNG cares about the education of young technicians and engineers. We have been investing in them for more than 5 years, and from them, every day, we gather courage, energy and passion".