Adriatic LNG joins Altoditerra to protect women and children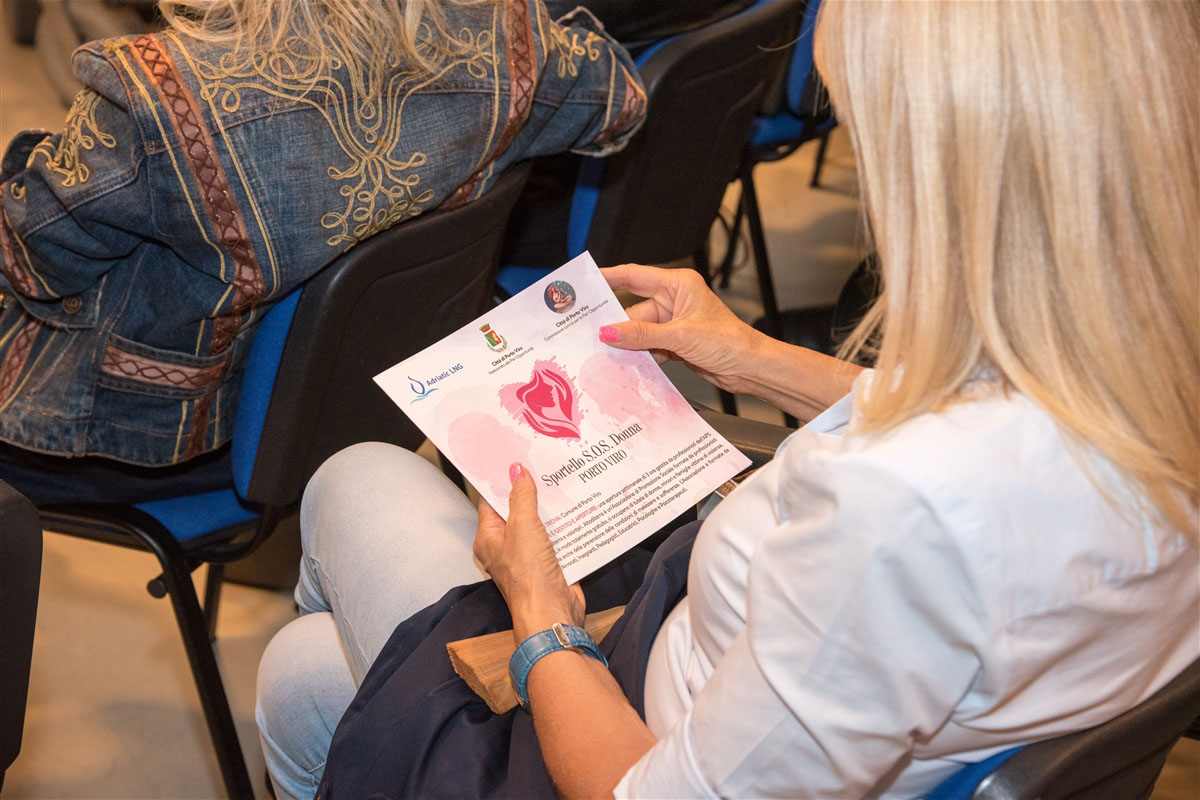 Thanks to Adriatic LNG support, Altoditerra Association has activated the "S.O.S. Women" assistance service in Porto Viro, with the aim of supporting women and children victims of physical and psychological violence.
Totally free and easily accessible, the service will be open to public every Friday from 3.00 PM to 6.00 PM, thanks to logistic support provided by the Municipality of Porto Viro and consultancy offered every day by the professionals of Altoditerra Association: a team of lawyers, psychologists, educators, pedagogical specialists and teachers, coordinated by lawyer Anna Osti.
The assistance service was inaugurated at the Conference hall of Porto Viro municipal library in the presence of the Mayor Maura Veronese, the local Councilor for equal opportunities Marialaura Tessarin, the Deputy Prefect of Rovigo Antonella Pitrelli and Giorgia Fonsatti for Adriatic LNG.
Adriatic LNG has always cared about the needs of local community through many social, cultural and sports initiatives. Now, through this socially valuable service, the company gets into action to take women's side.
To speak with the professionals of Altoditerra Association, please call the dedicated number +39 3917654960 (available every day from 9.00 AM to 12.00 AM and from 3.00 PM to 7.00 PM) or write to info@altoditerra.org.